ARCHIVED HAPA WEBSITE –A facsimile of the original HTML-5 website by Scott Holmquist is displayed below. Launched in 2017, it was replaced by the current website, by Nicole Riggs, in 2023.
ABOUT
The Humboldt Area Peoples Archive was founded in early November 2016 by retired Humboldt State University archivist Edith Butler and artist Scott Holmquist, at Holmquist's urging. Holmquist soon recruited Southern Humboldt community leader Douglas Fir, geographer Dr. Dominic Corva and Northern Humboldt activist Richard Salzman. It became a 501(c)(3) nonprofit in late 2017.
Our mission is to collect and conserve documents for public use related to activism, business, and art for social justice, peace, and the environment, as well as histories of counterculturists, back-to-the-landers, and cannabis growers' lives in and around Humboldt, Trinity and Mendocino, California counties. With an emphasis on the late 1960s to present.
In addition to preserving the records, we seek to promote wider knowledge of the recent past that built Northern California lives, arts, institutions and politics for greater equality, peace and the protection of our planet. For more on our reasons for establishing the archive, please see our FOCUS page.
We accept materials from organizations and individuals. We accept funding… >>CONTACT
Soft-lens snapshots courtesy of Edie's husband Don Butler.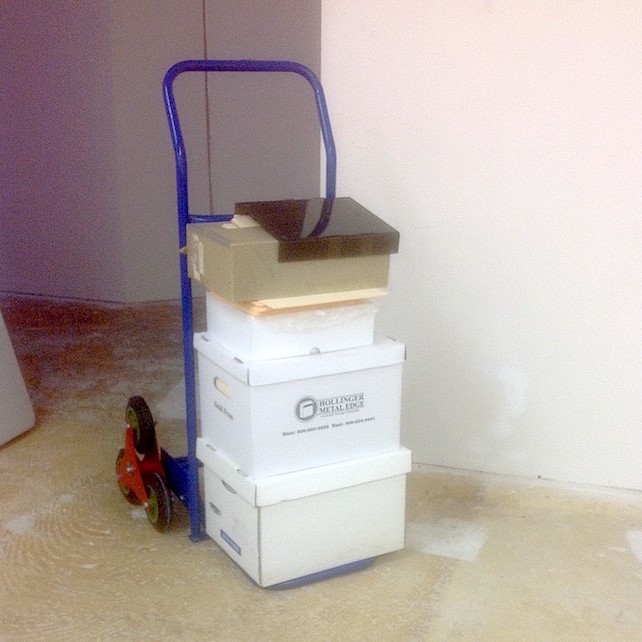 Above, the first boxes in our first home. Loaded in by Edith Butler on December 6th, 2016, using the triple-wheel handtruck that you can see in the picture, donated by Douglas Fir.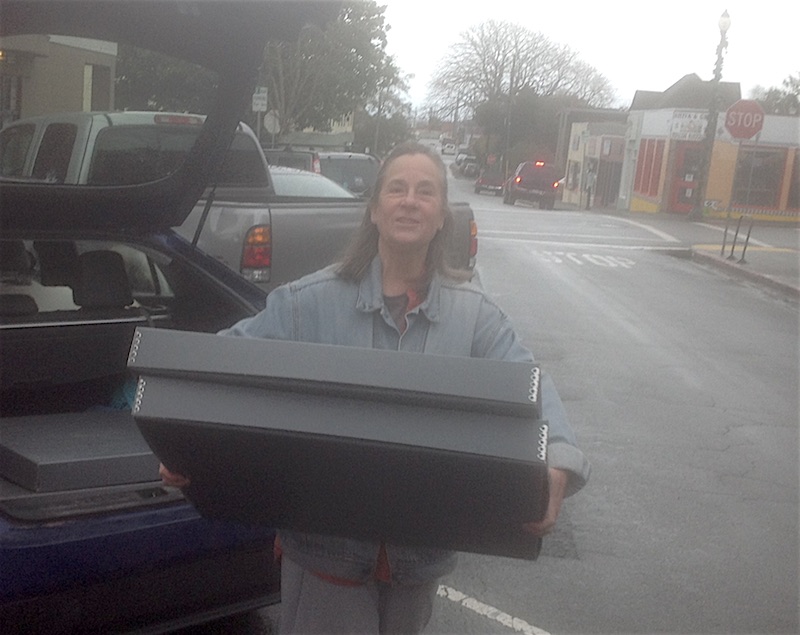 Your history in good hands!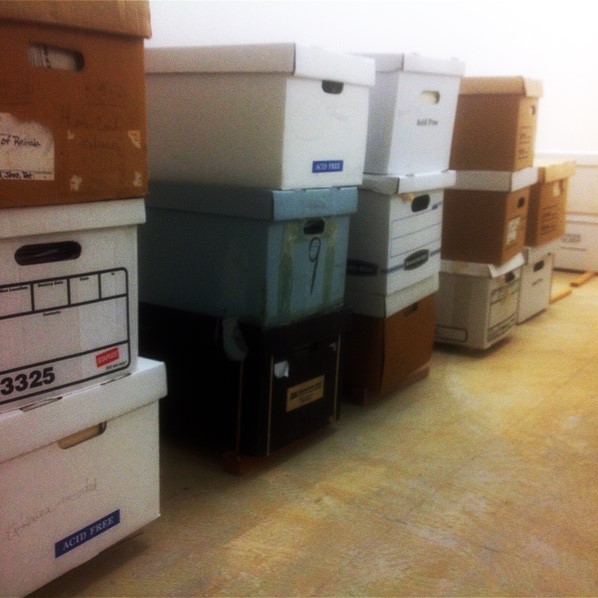 Just a block off the Arcata Plaza with room for document storage and archiving.